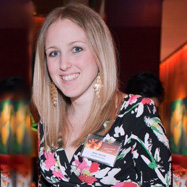 Jess has done everything from sales to copy writing to managing interactive teams to build first class websites for a variety of brands and start-ups. She has worked with Fortune 500 companies to help them engage their most important internal and external stakeholders through branding, marketing, social media, and integrated media campaigns. She is currently a Senior Web Strategist at 10up, a premium WordPress development agency.
Hailing from the West Coast (of Florida, that is) with brief stints in Wisconsin, Indiana, Rhode Island, Vermont, and now Massachusetts. Jess considers herself a rare Florida native with the heart of a Mid-Westerner. In her spare time she enjoys plenty of puppy snuggles from the incomparable Lucy, journeys for the best Mexican food in New England, skiing, and traveling.
You can contact Jess via email at jessjurick@yahoo.com or on her cell phone at 920-248-9174.