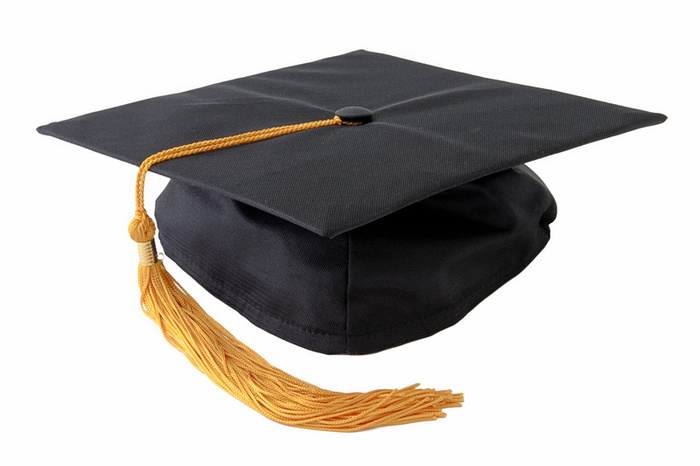 Since I am about to pass from the "college student" phase into the "recent college graduate" stage I have been thinking about some of the rules of the job hunting road I have followed and broken in my own job searches in the last few years. My successes and failures have allowed me to land 6 different jobs in 4 years which ranged from over the phone sales, to management, to my passion: social media and branding. As I look forward to landing my first post-degree job I figured I would share some tips with you on how I'm navigating the changing market. Keep in mind that most of these tips will be for jobs in the communications industry, but you can tweak them to apply to almost any industry.
1. Leverage your online and offline networks.
Hopefully you have spent time developing relationships with former bosses, colleagues, professors, and people in your local community (or worldwide community if we are talking about online networks) before you start the job search. It is much easier to reach out to those people to identify "hot" leads, rather than wasting valuable time on Career Builder or random Google searches. Don't be afraid to ask your connections if they know about any openings. Everyone has had to go through the job search process and if your connections are strong, or at least genuine, people will be more than willing to help you out. What you should NOT do is follow people at a company you would like to work for on Twitter and lead by asking for a job. Just like all social media interaction you need to take time to build trust by focusing on providing value first before you start asking for things. Also, keep an eye on your followers lists on networks like Twitter and LinkedIn, you might be surprised to see who is receiving your updates in their social streams. Make a conscious effort to answer those people when they post questions and forward along articles that might interest them.
Join local meet up groups that are relevant to your industry or volunteer for organizations that tend to attract volunteers from companies you want to work for and make friends with the regulars. School groups and clubs are important, but more than likely the people you meet there are just starting out too and may not be able to introduce you to the decision maker that can give you a job. Contribute your time and skills to the meet up groups and volunteer organizations whether it is through committees, event organizing, or volunteering to speak. Again, the more you give, the more you will get back.
2. Update your resume often and focus more on what you're doing now, rather than what you did a few years ago.
Even if you aren't currently on the job market make sure you are continuously updating your resume. There are a few practical reasons such as you might accomplish something major in your current position and forget about it a few months down the road when you are starting to look for new work. Also, your dream job could go on the market at any time and you don't want to be agonizing over perfecting your resume instead of quickly sending out your resume. If nothing else, when you are asked to speak on panels or at events, the organizer will often ask for your resume so they know how to introduce you to your soon to be adoring fans.
Industries change quickly and the experience you gained at your first internship two or three years ago might not be relevant to the job openings you are applying for today. Employers want to know what you have been doing in the last few months, rather than what you did your freshman year of college. They will assume you nailed down the fundamentals in the classroom and in your first or second internship, just like the other 100 people who are applying for the same job did. What will set you apart is what you're doing now that falls into that 1-3 years of experience category. You don't need to drop these past positions from your resume if they are applicable to the job opening, just don't list them first.
3. Keywords and metrics are important.
Your resume should be rich with metrics. In other words, don't just provide a general description of what your day to day work at a job included. Instead, include the results you were able to produce whether that was in the form of new business, an increase in sales (meaningful numbers are always impressive), or a satisfied client. Your bullet points shouldn't just show how the job helped you grow, but how your work impacted others.
None of this will matter, however, if you don't have the appropriate keywords in your resume to make sure it's found. Keywords can seem a little daunting, or even infuriating if your passionate about words, but the reality is most resumes are scanned by a computer or search engine before a real person ever reads them. You need to get through that first filter. An easy way to do this is to mirror the language used in the job description in the body of your resume. In other words, if the job requires you to manage a blog, you should include somewhere that you are actively managing a blog. You can also include keywords in the "Skills" section of your resume. I actually list all of the social media platforms I am familiar with and actively use in that section which has helped me get through that first filter when applying for social media positions.
4. Be picky.
You will probably get a lot of advice from people who tell you that any job is great for your first job out of college. I disagree. Companies are inundated with applications for the positions they post. They are going to be picky during the hiring process and it will be easy for them to tell if you aren't really interested or qualified for that position. Instead of blasting your resume out to any company that will take it, take the time to identify what you really want from a job and what companies are a good fit for your personality. I've had friends who were hired for positions they weren't qualified for based on their enthusiasm and overall fit with the company culture. Most skills are teachable, but passion and positive attitude are hard to come by. If you're strategic in the positions you apply for you will spend less time in the application process and more time in the interviewing/landing the job you really want phase.
5. Your cover letter should be more like a creative writing piece, than a summary of your resume.
Especially if you are applying for a job that requires you to ooze creativity on a daily basis you want to make sure that the first thing your potential employer reads from you grabs their attention, gives them a snapshot of who you are, and ideally makes them smile. Recruiters spend countless hours sifting through cover letters that are little more than summaries of resumes. If you can find a way to show you've done your homework about the company and prove to them that you will be a great fit with their team, you might have done more for yourself in that first intro paragraph than your whole resume would have done. One time I included my guilty pleasure music choice because I heard the staff has 80s tunes on blast during the work day.
Those are my top tips for all you job hunters out there. Please leave your feedback and additional ideas in the comments section!