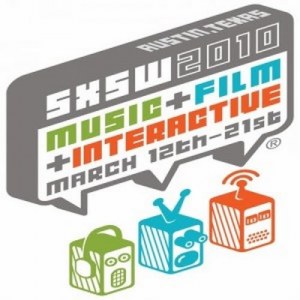 Next week is the week that I unabashedly raise my geek flag and hop on a plane to Austin for South by Southwest (SXSW). This geek flag is not marked with a "Film" or "Music" badge, but with the uber-geek "Interactive" badge. That's right. While everyone is catching flights to Miami for Spring Break madness on South Beach I will be submerging myself in the social media mecca. Instead of toting sunscreen, I will be sporting a Net book. Instead of coordinating cab rides to Miami hot-spots for all my out of town friends, I will be trying to keep up with my personal conference schedule that is jam packed with sessions on branding, the future of geo-location apps, corporate culture, and viral video.
So how did I get here? How did my idea of a vacation transform from sunburns and margaritas to blogging and networking? Here's my attempt to break it down, Anthropology style, and give you a peek into the cultural evolution of Jess (Yes, I realize this is my second blog post where I have referred to myself in the third person. I feel an acceptable limit is 3 per year, so I'm using my quota up early this year).
Long ago when I was a little kid with braces and bangs (thanks mom), I came home with the idea of playing the clarinet in the elementary school band. As I explained this grand idea to my father he sat quietly, listening to all my enthusiasm and once I was finished replied, "Well if you want to play the clarinet, you can't play softball. You won't have time for both, so which would you rather do?" I had never played the clarinet before so I didn't know for sure that I would like it, but I had played softball for two years and loved it. But I also loved music class and my best friend played the clarinet. It was a draw. As I searched for the tie breaker, the angle of my dad's question suddenly hit me and my eight year old brain grew three sizes that day. My dad wasn't really asking a question at all, but instead giving me a subtle (well-intentioned) push towards the commitment to sports he had all through his childhood. Once I realized this I quickly answered, "Softball!" and my dad smiled and hugged me and I knew I had chosen correctly. The correctness of that decision wasn't entirely clear to me until years later when I realized that my utter lack of musical ability would have meant a short lived clarinet career. I ended up sticking with softball for another 10 years and learned all the great things sports teach you like leadership, teamwork, and struggle, all of which I would have missed out on had I taken the clarinet leap.
But that first nudge from my father that led me away from band geek and towards non-geek athlete kept resurfacing in the strangest places. When I wrote for my high school newspaper I refused to attend staff meetings and only wrote satirical commentary on school rules I had no use for. I joined the speech team my senior year of high school to beef up my extra curricular section on college applications, but never told a single one of my friends I was on the team even though I placed first in almost all of the events I entered. When one of my close friends joined drama club and tried coaxing me into taking a role in the spring play I flatly refused, but eagerly read lines with her at night while she practiced.
But then came the college acceptance letter which lead to a different environment, which lead to different expectations, which lead to an evolution of both priorities and interests, which ultimately ended up landing me an amazing position at a communications agency I love that allowed me to plant my geeky feet firmly in the ground.
The last six months have been a blur of brainstorming sessions, late night proposal writing, and an insatiable appetite for anything and everything new media, all of which have coaxed my geek gene back into existence. So when I pick up my badge at SXSW next week it will not only be a pass to countless inspiring sessions, but also a proud symbol of the evolution and liberation of my inner geek.
Stay tuned for recaps of sessions, live-tweeting of events, and lots of pictures.